Heavy Rotation: 10 Songs Public Radio Can't Stop Playing
Loading the player ...
Our September edition of Heavy Rotation features an African legend, an indie-folk orchestra from Portland, and a French band ready to catch on in America. But first, our panelists:


David Dye, host of WXPN's World Cafe


Anne Litt, a host on KCRW in Santa Monica, Calif.


Kevin Cole, program director at KEXP in Seattle


Matt Reilly, program director at KUTX in Austin


Carmel Holt, assistant music director at WFUV in New York


Jessi Whitten, music director of Colorado Public Radio's OpenAir


Ms. Florida, host of WEAA's Strictly Hip-Hop in Baltimore


Vicky Gregor, music director of KRCC in Southern Colorado


Kim Ruehl, blogger for FolkAlley.com


Anastasia Tsioulcas, NPR Music producer


Copyright 2018 NPR. To see more, visit http://www.npr.org/.

219321791
Rapsody, 'Dark Knights' (feat. Wale)
Dark Knights feat. Wale
Loading the player ...
Rapsody's "Dark Knights," the best track on her new Gangsta Grillz mixtape She Got Game, features popular D.C. rapper Wale. The 9th Wonder production bridges the past and present, with Rapsody's clever lyrical tie-ins to the Batman movie franchise demonstrating her unique wit. Wale follows her with a supreme verse about growing up in the District, and throws in a few roundabout Batman references of his own. Great lyrics, a great collaboration, a great production: This is a song everyone should hear. --Ms. Florida, WEAA's Strictly Hip-Hop
219315865
San Fermin, 'Sonsick'
Sonsick
Loading the player ...
It starts with a beat. Just one, before a woman begins singing over a simple rhythm about a hopeless case and a resolve to love. Then comes another voice and horns — harmonizing, swelling, building. A full minute goes by before "Sonsick" practically explodes in a burst of musical euphoria and lyrical heartbreak. The stop-you-in-your-tracks song is by San Fermin, and it's irresistible. The voices belong to singers Jess Wolfe and Holly Laessig, who lead another rising Brooklyn band in Lucius. San Fermin is the brainchild of Yale composition grad Ellis Ludwig-Leone, who recruited Wolfe and Laessig to help bring his project to fruition. While "Sonsick" infuses its indie-rock sound with classical flourishes, you don't need a trained ear to be knocked out by its epic beauty. Just as quickly as you're swept up by the fanfare, everything falls away, leaving nothing but a few piano chords and that voice, resolving to love. --Carmel Holt, WFUV
This download is no longer available.
219315600
Laura Veirs, 'That Alice'
That Alice
Loading the player ...
There's a seeming effortlessness to the way the songs on Laura Veirs' new album Warp and Weft flow together — an ease, like water cascading over river rocks or gravity working its magic. Veirs' friends (Neko Case, Jim James, Brian Blade) and longtime collaborators (Carl Broemel, Karl Blau, Rob Burger, producer Tucker Martine) provide a rich musical tapestry for her graceful folk-pop songs, whether the subject matter is nature's majesty or nuclear annihilation. In "That Alice," a reverent and rocking ode to jazz harpist, composer and spiritual seeker Alice Coltrane, you'll learn that Coltrane was born in Detroit, studied in France, played jazz harp, and was married to John Coltrane; then, the insanely hooky chorus joyously exclaims that she made a palace for our ears. It's a charming moment from one of the year's best albums. --Kevin Cole, KEXP
219315931
Typhoon, 'Dreams Of Cannibalism'
Dreams of Cannibalism
Loading the player ...
There are so many members of the Portland band Typhoon that you have to believe there's a strict philosophy guiding the group: Never sample a sound if you can find someone to play it live. We met Typhoon during our World Cafe Sense of Place visit to Portland, and the band's new album, White Lighter, builds on that early promise. Grand in sound and emotion, and always surprising, the 12- to 14-member band uses a full musical palette: Horns, violins, xylophones, electric guitars and mandolins accompany lead singer Kyle Morton. "Dreams of Cannibalism" is a fine example of how innovative and orchestral Typhoon's sound can be; listen to how Morton uses the rhythm of his lyrics as unconventional hooks. It's as charming as it is catchy, which is saying a lot. --David Dye, World Cafe
219315980
Amanda Shires, 'Bulletproof'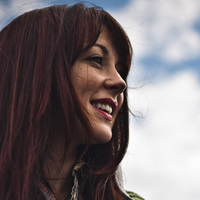 Bulletproof
Loading the player ...
After a concert in Florida, a man calling himself Tiger Bill offered up-and-coming singer-songwriter Amanda Shires some curious trinkets. Among them was the tiger claw that inspired this darkly funny, haunting tune about said tiger claw's legend. According to ancient lore, it's supposed to make the person in its possession bulletproof. Shires follows that legend to natural questions, like, "Does 'bulletproof' also mean one can't be killed by fire or knife, or hatchet?" It's not the sort of question that might typically lead to great music, but Shires isn't a typical songwriter. As she shows on her new Down Fell the Doves, she's at her finest when her poetic songs get a chance to flirt with the dark and bizarre. --Kim Ruehl, Folk Alley
219316111
Mulatu Astatke, 'Azmari'
Azmari
Loading the player ...
The latest project from the man dubbed "the father of Ethio-jazz" — vibraphonist, pianist, keyboard player and arranger Mulatu Astatke — will make you swoon. African polyrhythms, sinuous melodies and a sly funk sensibility swirl together on Sketches of Ethiopia: Just check out the opening track, an arrangement of "Azmari" by saxophonist Russ Gershon (himself a deep lover of Ethiopian music). The grand Mulatu might be 70 this year, but this music remains the sound of the future as it travels across oceans and back again. --Anastasia Tsioulcas, NPR Music
219650009
La Femme, 'Sur La Planche 2013'
Sur la planche 2013
Loading the player ...
The first time I played La Femme's "Sur La Planche" on the radio, I followed it with "Private Idaho" by The B-52's. La Femme has clearly taken a page (or two) from that band's playbook, but it's also infused its music with Emperor Tomato Ketchup, The Velvet Underground, "Miserlou," Histoire De Melody Nelson and carnival music. Most of all, it's fun. Having never seen La Femme live, I'm happy to picture its members onstage at an L.A. club, slightly out of place as they convert a roomful of indie-rock fans. Two longtime friends formed La Femme in Biarritz, France a few years back, then added more players from Paris. All told, they number eight strong on their debut album, Psycho Tropical Berlin. It took me a long time to find La Femme, and I'm so glad it's finally here. --Anne Litt, KCRW
This download is no longer available.
219315928
Cloudeater, 'Hollow'
Purge, the latest and last album from the recently disbanded Atlanta group Cloudeater, showcases electronic, trip-hop and shoegaze textures throughout its nine tracks. While listening to the album in full, I can go from anxious to vulnerable to hopeful to panicked — but when I want to move, there's one song I turn to. My unconscious reaction to the record's dead-center song, "Hollow," starts with a simple head bob before growing to a shoulder slide, followed by a full-body serpentine every time I hear it. The throbbing bass, tinny percussion and uniquely tempered vocal delivery sound menacing but intimate, as the song drives forward and pulls back with alternately pounding and tranquil moments. The mood is sexy, yet desperate and dangerous, in a song you can throw your whole body into. --Jessi Whitten, OpenAir
219315713
Scout Niblett, 'Second Chance Dreams'
Second Chance Dreams
Loading the player ...
I first became aware of British singer-songwriter Scout Niblett back in 2001 with her album Sweet Heart Fever. I was immediately struck by the power of her voice and plaintive melodies, accompanied by the sound of a simple guitar. My next glorious Niblett experience came with Songs:Ohia and its song "I've Been Riding With the Ghost." Matching Jason Molina's haunting vocals with little more than "oohs" and "ahhs," Niblett conjured up lost love, Appalachia and sorrow in one breath. Her new album, It's Up To Emma, continues in her tradition of stunning vocals and snaky, skeletal guitar play. "Second Chance Dreams" kicks off with a strummed intro and the repeated question, "What do you want? What do you want from me?" A synth works its way in, drums start building, and bam! -- you're staring straight into her disillusionment and anger. When she's had her say, she finishes the song in a calmer space. Beautiful. --Vicky Gregor, KRCC
219315978
David Ramirez, 'The Bad Days'
The Bad Days
Loading the player ...
The Good. The Bad. The Ugly. We all have our favorite break-up songs and our favorite songs about being in love, but how many deal with the stuff in between? You know, the day-to-day grit of a real relationship. Call these moments The Ugly. Enter Texas singer-songwriter David Ramirez. For several years, he's been making a name for himself in his home state by writing dark, wrenching tales that are immediately identifiable to those who've loved and lost. "The Bad Days," from his EP The Rooster, ranks among the most honest accounts of what it means to be committed to another. In the process, Ramirez speaks truth to love. --Matt Reilly, KUTX