For fifty weeks this year, we're celebrating the music of a specific year every Saturday on WXPN. We'll be choosing the years randomly; for this week's #XPN5050, Robert Drake is putting the musical spotlight on the year 1990.
For those of you who are into the math, 1990 was 29 years ago. 1990 was a year marked by influential songs from all genres on the musical spectrum. Sinéad O'Connor released I Do Not Want What I Haven't Got and her #1 single "Nothing Compares 2 U" topped the charts around the world. Sonic Youth released Goo with an appearance by Chuck D of Public Enemy, the hip-hop group who released their own album in 1990, the ground breaking Fear Of A Black Planet.
The Sundays debuted with "Here's Where The Story Ends." Dee-Lite had a dance floor hit with "Groove Is In The Heart." The La's hit the charts with a jangly pop classic – "There She Goes," and Velvet Undergrounders Lou Reed and John Cale collaborated on Songs For Drella, Mazzy Star caught our attention with She Hangs Brightly, World Party released Goodbye Jumbo, Uncle Tupelo released the foundational alt-country album, No Depression. Mariah Carey released her self-titled, Yo La Tengo released a collection of covers called Fakebook, and Galaxie 500 released This Is Our Music.
1990 was also the year of "Ice Ice Baby" by Vanilla Ice, and MC Hammer's "U Can't Touch This." We forgive them both.
What were we watching on television in 1990? It was an amazing year for debuts: The Simpsons, Twin Peaks, In Living Colour, Northern Exposure, Law & Order, The Fresh Prince of Bel-Air, and Beverly Hills 90210.
The movies that captured our imaginations in 1990 included: Goodfellas, Dances With Wolves, Home Alone, Pretty Woman, Edward Scissorhands, Pump Up The Volume, Total Recall, Misery, and Teenage Mutant Ninja Turtles.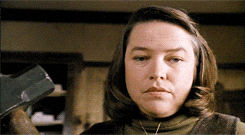 Below, listen to our 1990 #XPN5050 Spotify playlist.