For fifty weeks this year, we're celebrating the music of a specific year every Saturday on WXPN. We'll be choosing the years randomly; for this week's #XPN5050, Stephen Kallao is putting the musical spotlight on the year 1996.
1996 was a year of action, adventure, drama, baggy pants, and the massive amount of music in the post-Alternative boom. After spending the first several years of the decade listening to grizzled grunge rockers scream, the year saw the return of melody in modern rock hits like Fiona Apple's Tidal, The Fugees' The Score, Jamiroquai's Traveling Without Moving, Sheryl Crow's self-titled, and Wilco's Being There. It was also the year of funky fun party rock crossovers like Beck's "Where It's At" from Odelay and Cake's "The Distance" from Fashion Nugget, oddities like Moby's punk record Animal Rights and indie classics like Belle & Sebastian's If You're Feeling Sinister.
---
On Television, The Simpsons was in its golden era, while anime classic Dragonball Z ended, and 3rd Rock From the Sun, along with Everybody Loves Raymond, and the ever-sassy Judge Judy.
1996 was a great year on the big screen, too, from high-production thrillers like Scream and Independence Day, acclaimed dramas like The English Patient and Sling Blade, and buzz-making indie flicks Fargo and Trainspotting.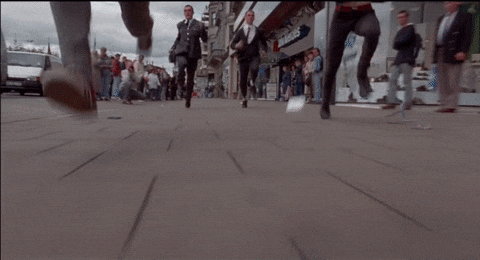 Listen to a 50-song playlist of music from 1996 below.