Preview Littler's Bad Hand EP with "Running Hot"
Recordings
Preview Littler's Bad Hand EP with "Running Hot"
Littler | photo by Emily Burtner | via The A.V. Club
All hail Philly-born indie rockers Littler. So far, they're succeeding where so many others have not — they went bicoastal and have managed to continue as a band. Not long after recording a Key Studio Session and going on a U.S. tour in support of their debut LP Of Wandering, Littler's two singer-guitarist-songwriters Madeline Meyer and Dan Colanduno packed up and relocated to the left coast.
With them came a set of songs recorded with Kyle Gilbride of Wherever Audio, and today word has surfaced that the band is releasing them via Yellow K records — the Maryland imprint that's released music by Japanese Breakfast, Eskimeaux, Shelf Life and more. The collection will be called the Bad Hand EP, and you can get a taste of it over at The A.V. Club, where the song "Running Hot" is streaming. It's got wonderful Lemonheads vibes for the olds, Colleen Green vibes for the youngs, Pains of Being Pure at Heart vibes for the mids. Which is to say bright guitars, soaring vocal melodies and hooks galore.
Below, you can get a taste of another new song from the EP — "Oversteeped," as performed live for us during Littler's Key Studio Session — and check out the album art and track list. Preorders can be pre-ordered here; the band has two West Coast tour dates at the moment, and hopefully they'll pop up back east sooner rather than later.
[vuhaus category="videos" item="littler-oversteeped-key-studio-session" ][/vuhaus]
Bad Hand Track List
1. Running Hot
2. Lousy
3. Out of Your Rib
4. Oversteeped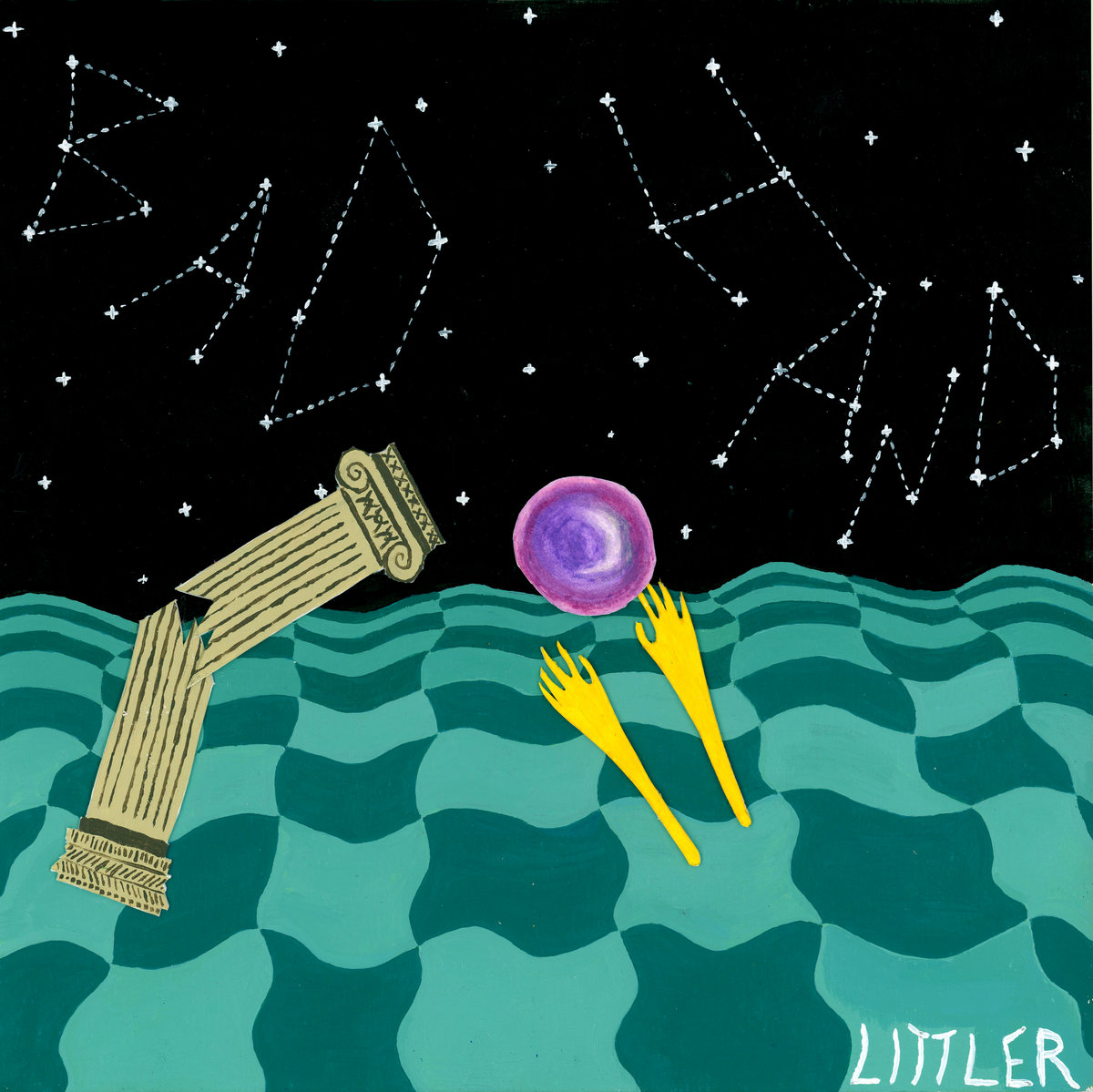 Tour Dates
2/23—Non Plus Ultra—Los Angeles, CA
2/24—The Octopus Literary Salon—Oakland, CA
(h/t The A.V. Club)