For fifty weeks this year, we're celebrating the music of a specific year every Saturday on WXPN. We'll be choosing the years randomly; for this week's #XPN5050, David Dye is putting the musical spotlight on the year 1970.
Some might say that 1970 really started in 1969. In August of 69 at Woodstock, the youth and pop culture celebrated with three days of peace and music at Woodstock, marking an historical moment. Santana, who performed at Woodstock would release their debut in August 1969, but in 1970 they released Abraxas. The Beatles would release their final album together, Let It Be in 1970. That same year, however, Paul would release his solo debut. Beatle George would release the now classic triple album, All Things Must Pass, and Ringo Starr would play drums on John Lennon's solo debut album.
Singer-songwriters in 1970? No shortage here. Simon & Garfunkel released Bridge Over Troubled Water, Neil Young released After The Gold Rush, Van Morrison dropped Moondance and His Band And The Street Choir, and Cat Stevens released Tea For The Tillerman, and Mona Bone Jakon. Crosby, Stills, Nash & Young were still very much on our minds with Deja Vu, Stephen Stills went solo, and Joni Mitchell released Ladies Of The Canyon.
Classic rock hadn't yet been named, but the groundwork for it was being laid: Derek & The Dominos released Layla And Other Assorted Love Songs, Led Zep released their third album, the Grateful Dead released not one, but two classics. Who else released two albums each in 1970? Elton John, Black Sabbath, Creedence Clearwater Revival, Bob Dylan, Diana Ross, and Van Morrison. The Doors kept their eyes on the road and their hands upon the wheel on Morrison Hotel, The Who rocked us with Live At Leeds, Bowie delivered The Man Who Sold The World.
Beyond rock, the jazz world was turned upside down and inside out when legendary trumpeter Miles Davis released the now classic Bitches Brew. In R&B, Curtis Mayfield released Curtis, Funkadelic released two albums, and in December 1969, Diana Ross introduced American to the Jackson 5 who ruled the charts in 1970 with a handful of number songs and the release of three albums. While the J5 were at the top of the charts, there was still plenty of room for classic R&B songs like "Love On A Two Way Street" by The Moments, The 5th Dimension's "One Less Bell To Answer," "Express Yourself," by Charles Wright & The Watts 103rd Street Rhythm Band, and King Floyd's "Groove Me."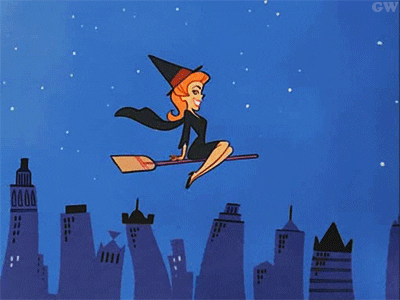 What were we watching on TV in 1970? Bewitched, The Brady Bunch, Rowan & Martin's Laugh-In, and Hawaii Five-O. Television debuts that year included Monday Night Football, All My Children, The Mary Tyler Moore Show, The Odd Couple, and the Saturday morning cartoon show Josie & The Pussycats. The movies that we flocked to that year were Patton, Five Easy Pieces, Airport, M*A*S*H, Catch-22, and Love Story, which brought the phrase "Love means never having to say you're sorry," spoken by Ali MacGraw, into our vernacular.
Below, listen to out Spotify playlist of music released in 1970.