For fifty weeks this year, we're celebrating the music of a specific year every Saturday on WXPN. We'll be choosing the years randomly; for this week's #XPN5050, Helen Leicht is putting the musical spotlight on the year 2005.
Fourteen years ago, LCD Soundsystem made their debut and brought indie-dance mania into the mainstream spotlight; hard-working artists Grace Potter, My Morning Jacket, and Kathleen Edwards got their due with stellar albums, Bright Eyes released two stylistically diverse records in one shot, Fiona Apple returned with her long-awaited Extraordinary Machine, and Beck brought the party once-again with the Dust Brothers-helmed Guero.
The pop charts lit up with releases from James Blunt, Jack Johnson, Coldplay, and Gorillaz, and legacy rockers Bruce Springsteen and Bonnie Raitt released compelling work.  
On TV, Grey's Anatomy, American Dad, How I Met Your Mother and It's Always Sunny in Philadelphia made their debuts, not to mention Scranton hysterically getting a big national look care of The Office.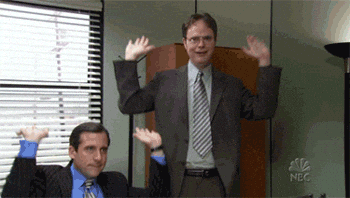 On the big screen, it was packed with drama care of Brokeback Mountain, Capote, Pride and Prejudice and the Johnny Cash biopic Walk the Line, while Batman Begins, Munich, and Sin City bringing the action, and the much-maligned Star Wars prequels concluding with the (actually pretty good) Revenge of the Sith.
Below, revisit the music of 2005 in a 50-song Spotify playlist.