For fifty weeks this year, we're celebrating the music of a specific year every Saturday on WXPN. We'll be choosing the years randomly; for this week's #XPN5050, Stephen Kallao is putting the musical spotlight on the year 2007.
It's the year James Murphy got innocuous on LCD Soundsystem's Sound of Silver. It was the year Wilco brought on Nels Cline to soar into the Sky Blue Sky. It was the year M.I.A. took a Clash flip to fly like paper, get high like planes.
2007 was an intensely good year for music across the board, from the indie-to-mainstream ascent of Arcade Fire's stellar sophomore album Neon Bible and The National's breakout fourth LP Boxer, Kanye West's powerhouse Graduation, Radiohead's game-changing In Rainbows, Tegan and Sara's pop crossover The Con, Alicia Keys' As I Am, and so much more.
In 2007, our televisions were tuned to The Office and It's Always Sunny in Philadelphia, Gossip Girl and The Big Bang Theory, and one of the most charismatic and addictive shows of the 21st Century, Mad Men, made its debut.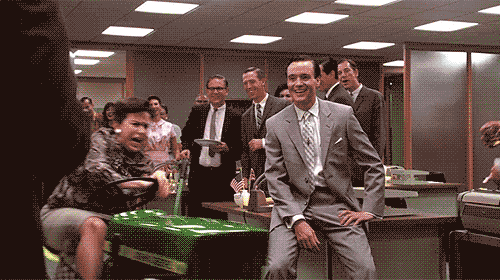 On the big screen, the nihilistic drama of the American West was in full swing for the acclaimed films There Will Be Blood and No Country For Old Men, and The Assassination of Jesse James by the Coward Robert Ford, while pregnancy became the subject of comedy in Juno and Knocked Up. Denzel Washington gave a stellar performance in American Gangster, the Marvel Cinematic Universe continued its expansion in Fantastic Four: Rise of the Silver Surfer, and The Simpsons made their long-awaited big-screen debut, with hilarious results.
https://giphy.com/gifs/movie-cinemagraphs-simpsons-3T9rckQCaF8SQ
Below, listen to a Spotify playlist of music from the year 2007.