For fifty weeks this year, we're celebrating the music of a specific year every Saturday on WXPN. We'll be choosing the years randomly; for this week's #XPN5050, Helen Leicht is putting the musical spotlight on the year 2008.
Eleven years ago, My Morning Jacket felt Evil Urges and got super weird on their fifth studio LP, while Vampire Weekend and MGMT made the blog rock world explode with jams like "Cape Cod Kwassa Kwassa" and "Kids." Electronic singer-songwriter Lykke Li debuted with "Little Bit" and "Dance Dance Dance," Santigold stepped up with "L.E.S. Artistes" and her self-titled debut, and Kanye West got sentimental and sensitive on 808s and Heartbreak.
From Philly, The War on Drugs debuted with Wagonwheel Blues, and Amos Lee marked his Last Days at the Lodge. And even though they're not from Philly, The Hold Steady has such a home in the XPN-verse, it's hard not to remember how big they were in 2008 with Stay Positive and "Sequestered in Memphis."
On television, shows like Desperate Housewives, Survivor, Family Guy, and ER were still going strong, but the biggest story on the small screen was the debut of Breaking Bad.
On the big screen, The Dark Knight was harrowing and action packed, while the Marvel cinematic universe kept expanding with Iron Man and Incredible Hulk, the Coen brothers returned with the bleakly comedic Burn After Reading, and the stellar Slumdog Millionaire swept away audiences, critics, and awards.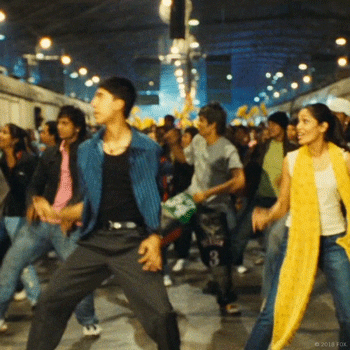 Below, listen to a Spotify playlist featuring the music of 2008.