Maggie Rogers | photo by Dylan Eddinger for WXPN // J.S. Ondara | photo by Josh Cheuse | courtesy of the artist // Ali Awan | photo by John Vettese for WXPN
News
Maggie Rogers to Vampire Weekend: 8 of 2019's Most Anticipated Releases
Maggie Rogers | photo by Dylan Eddinger for WXPN // J.S. Ondara | photo by Josh Cheuse | courtesy of the artist // Ali Awan | photo by John Vettese for WXPN
New year, new music; today, XPN Morning Show host Kristen Kurtis rounds up eight records that she cannot wait to hear in 2019. Read and listen below.
WHO: Maggie Rogers
WHAT: Heard It in a Past Life
WHEN: January 18th
WHY: It feels like forever since a demo of "Alaska" made Pharrell cry while hosting a master class for songwriters at the Clive Davis Institute of Recorded Music at NYU's Tisch School of the Arts. A year and a half (and one SNL performance) after that viral video made Maggie Rogers an immediate internet sensation, she is finally releasing her full-length debut album. She plays the Fillmore Philadelphia on Saturday, March 30.
WHO: J.S. Ondara
WHAT: Tales of America
WHEN: February 1st
WHY: Jay Smart couldn't speak English or play guitar when he moved from Nairobi to Minneapolis five years ago with little more than a dream. His compulsion to overcome those obstacles in order to make the music that haunted his head is palpable on his single "American Dream," and our ears are hungry for more. Mr. Ondara plays upstairs at World Café Live on Friday, March 22.
WHO: Alex Chilton
WHAT: Songs From Robin Hood Lane AND From Memphis to New Orleans
WHEN: February 8th
WHY: Though there is no shortage of material from his time in bands The Box Tops and Big Star and as a solo musician, we will always welcome more music from the genius that was Alex Chilton. These two collections of songs come from recordings made in the 80s and 90s, some of which were on previously released EP's that have long since gone out of print, and some of which have never before been heard. Chilton passed away in 2010 at the age of 59.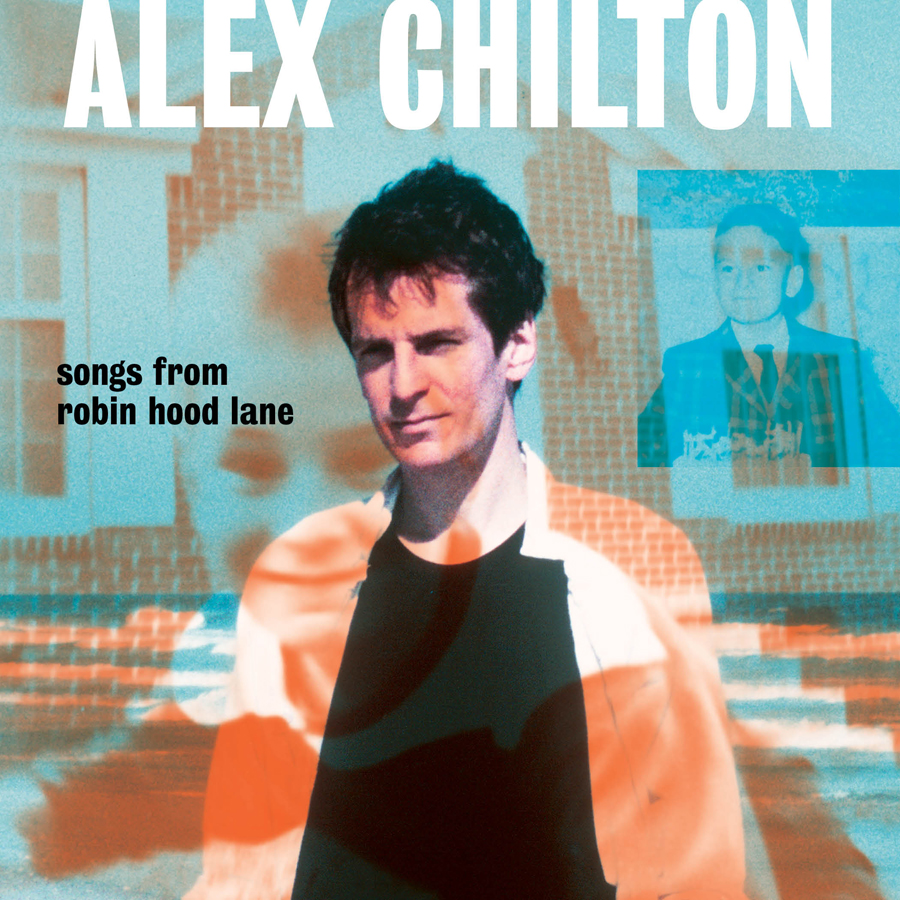 WHO: Meat Puppets
WHAT: Dusty Notes
WHEN: March 8th
WHY: This highly influential band first formed in 1980 and went on hiatus after releasing their 10th album No Joke! in 1995. Brothers Curt and Cris Kirkwood reunited in 2006, but it took the Meat Puppets' 2017 induction to the Arizona Music & Entertainment Hall of Fame for drummer Derrick Bostrom to return to the fold. Almost four decades into the band's career, the original trio is releasing their first album together in 24 years, with the stomping single "Warranty" making it sound like no time has passed at all.
WHO: Ali Awan
WHAT: TBA
WHEN: TBD
WHY: XPN's first Artist to Watch of 2019 is a very promising up-and-coming Philly talent. The singer, songwriter, and guitar/bass player has only released four singles so far, none of which would have sounded out of place on Beck's breakthrough album Mellow Gold. Ali says he has more on the way – enough songs to release either an EP or an LP in 2019, and we hope to receive either in the very near future.
WHO: Sara Bareilles
WHAT: TBA
WHEN: TBD
WHY: Six years have passed since Sara Bareilles' most recent record, The Blessed Unrest, was Grammy nominated for Album of the Year. She's had no problem keeping herself busy between then and now: she released her NYT bestselling memoir Sounds Like Me: My Life (So Far) in 2015, earned a Tony Award nomination for Best Original Score for The Waitress (in which she has also played the lead role on Broadway) in 2016, and was Emmy nominated for Outstanding Supporting Actress in a Limited Time Series or Movie in 2018 for her portrayal of Mary Magdalene in John Legend's NBC adaptation of Jesus Christ Superstar Live in Concert (to name just a few of her impressive accomplishments). Most recently, she hinted a new album was imminent when she released her uplifting new song, "Armor," earlier than she'd planned, because it "felt like it wanted to belong to this moment in time."
WHO: Sheryl Crow
WHAT: TBA
WHEN: TBD
WHY: Last summer, Sheryl Crow announced that her next album would also be her last (though she will still release singles after this final LP). She also told us that she recruited a slew of legendary friends to make this a collaborative project. We've already been jamming to her song featuring St. Vincent, "Wouldn't Want to Be Like You," and are eager to hear what she's cooked up with Don Henley, Stevie Nicks, Keith Richards, and Joe Walsh, among other star-studded appearances on the record.
WHO: Vampire Weekend
WHAT: Mitsubishi Macchiato
WHEN: TBD
WHY: To be fair, Vampire Weekend's fourth effort was on many 2017 and '18 lists of most-anticipated albums, too. But after frontman Ezra Koenig told the crowd at Lollapalooza this past August that the follow up to their Grammy Award-winning 2013 record Modern Vampires of the City was done, we want to believe it will actually see the light of day this year. This will be the band's first album on Columbia Records, and their first without Rostam Batmanglij as an official member of the group.